Products
Application
Contact us
Factory name: Jiangsu Zhongtai Packing Machinery Co.,Ltd.
Address: No. 16, Heshan Ring Road, Jintan District, Changzhou City, Jiangsu Province, China
Fax: 0086-519-82113618
Andy Lu
Fiona
Rectangle Bottle Infeeder
Infeed turn table before filling line for empty bottle enter in.
Description:
The equipment suits for the automatic bottle-feeding of all kinds of cylinder-shaped bottles for the industry, such as daily chemical industry, pesticide and chemical industry. Its bottle-feeding speed fast, steady and reliable performance, convenient operation, it may link with the assembly line.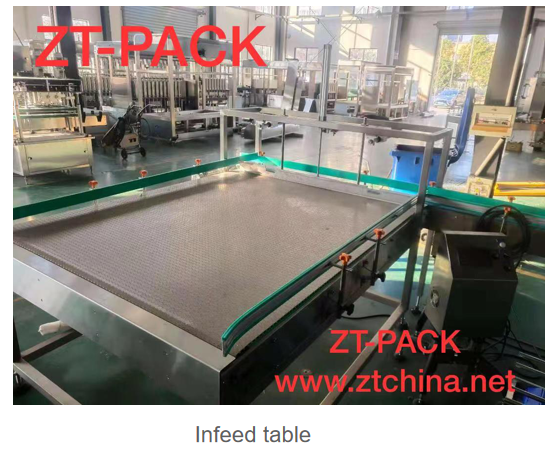 Related Products
undefined
Online Message